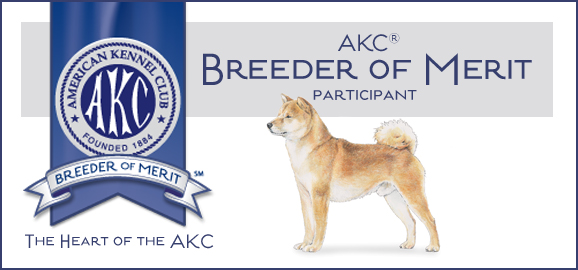 Last Updated: April 2, 2019
Welcome to Kayobi Shiba Inu! We are a show kennel in Winthrop Minnesota. We have been breeding and exhibiting Shibas since 1993 focusing on type, temperament, health and soundness according to the AKC standard. We are a member of the National Shiba Club of America.
We are also showing our UKC Alaskan Klee Kai! Please contact me if you would like more information about this unique breed.
Emily is pictured here with Arni, a UKC Champion male and our two home bred girls, UKC CH Mikayla and UKC CH Lindy.
The Alaskan Klee Kai breed was developed by Linda Spurlin in Alaska as a miniature version of the Alaskan Husky. The breed is registered with the UKC.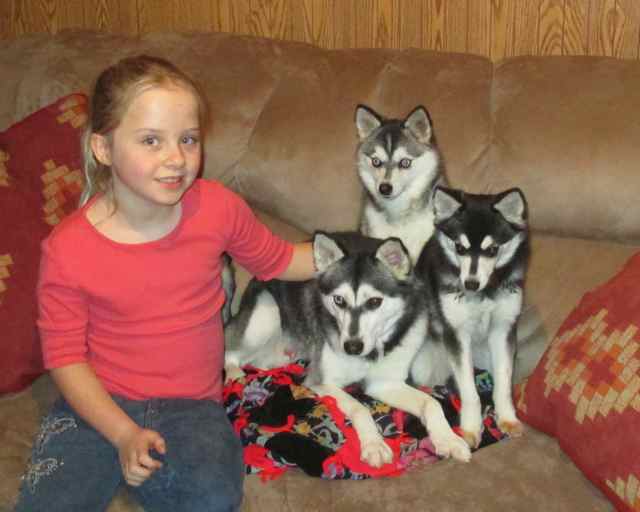 Our AKC UKC Champion Kayobi Bokushi pictured on the right!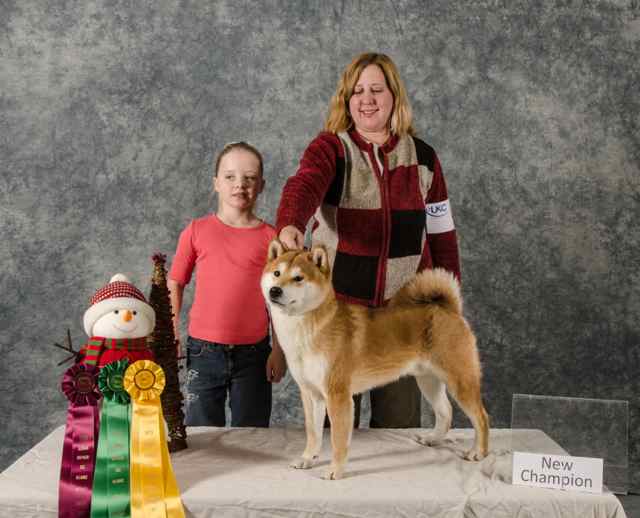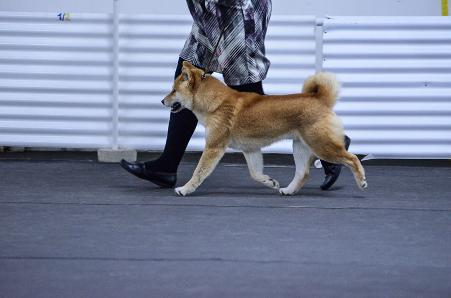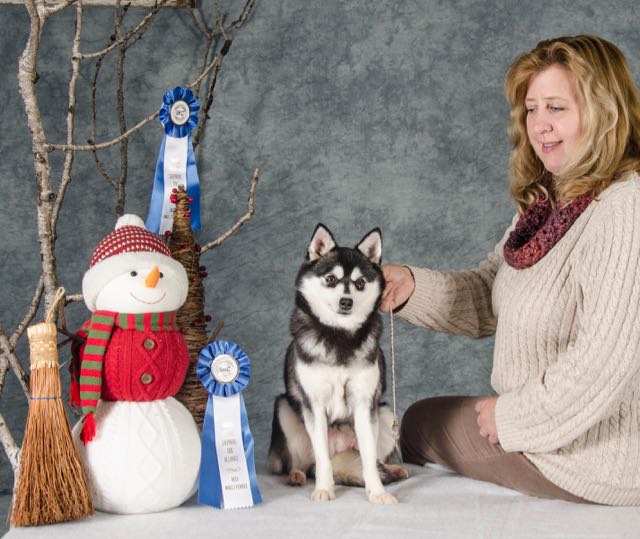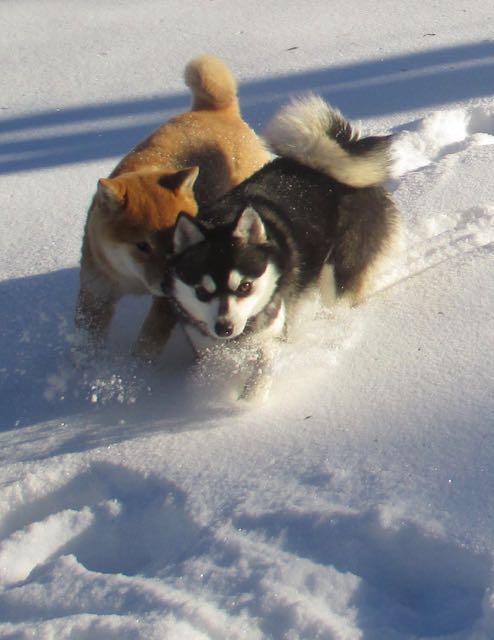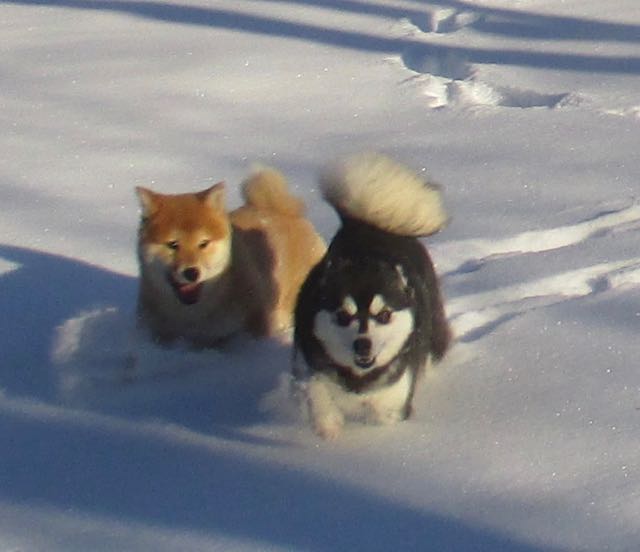 All of our Shibas are AKC registered. All of our Alaskan Klee Kai are UKC registered.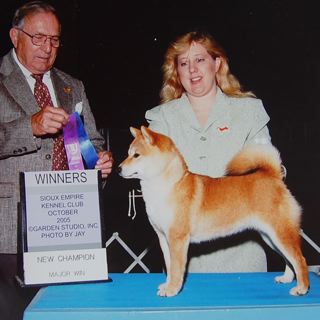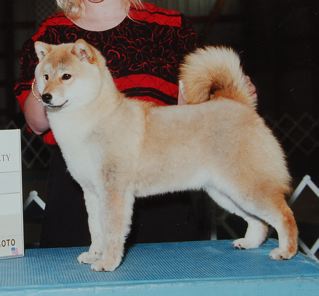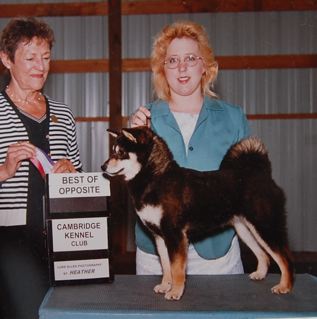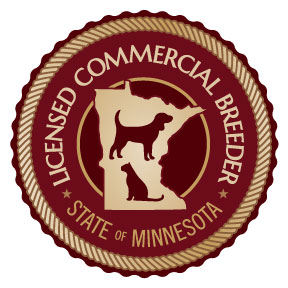 Licensed and inspected by the MN Board of Animal Health #MN105279