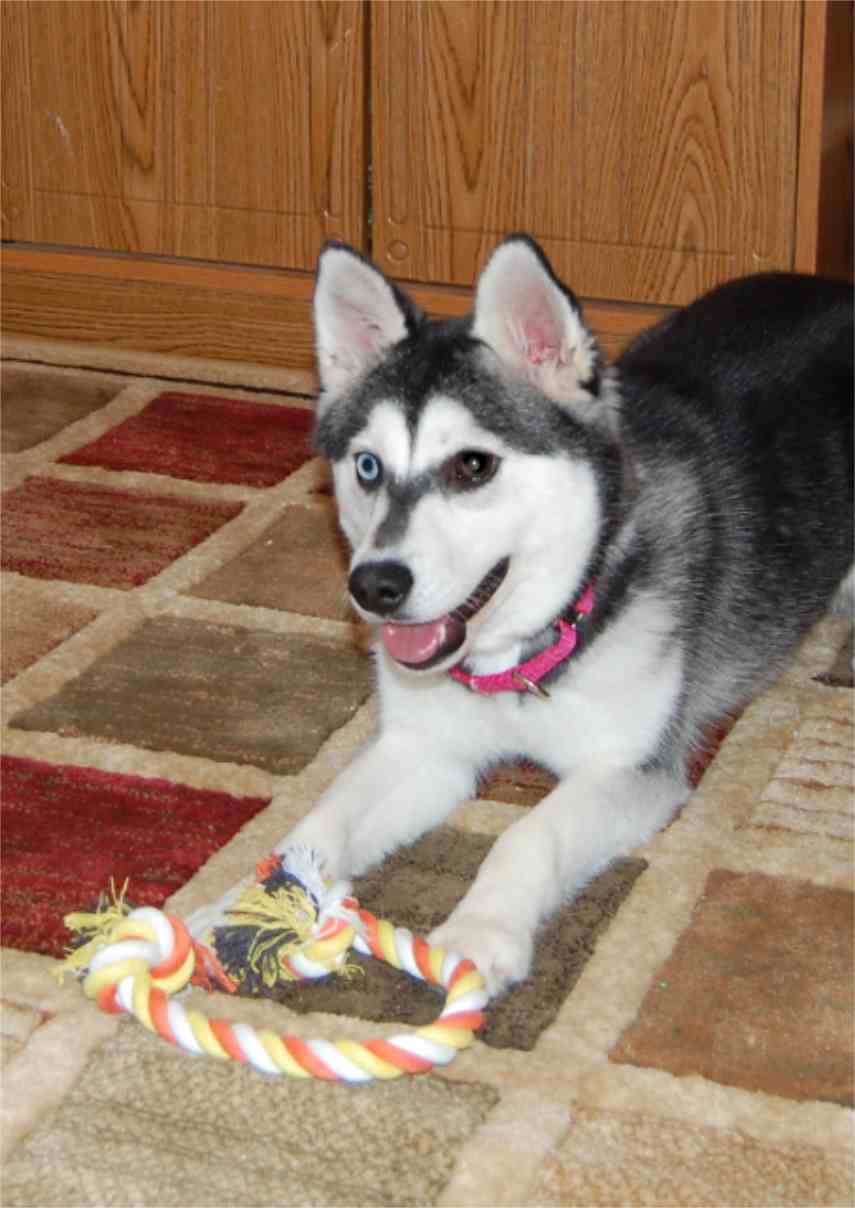 Our Alaskan Klee Kai information is under construction, please check back for updates.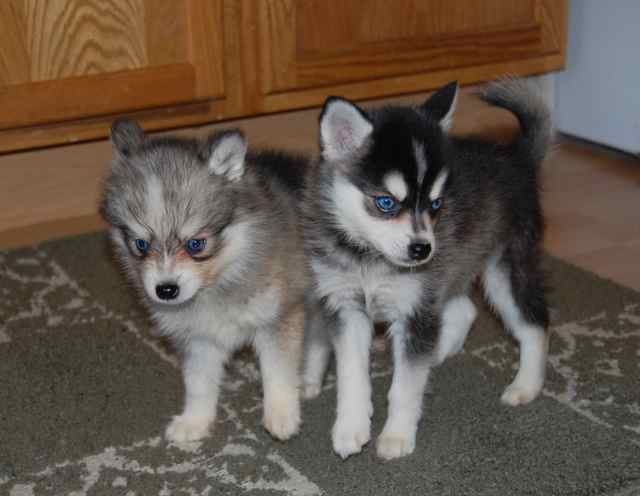 We got our first Alaskan Klee Kai in 2008.
WARNING! DO NOT GET SCAMMED!
Many people are being scammed by puppymills and unethical breeders!
Klee Kai are a UKC registered breed,developed in the 1970's. True breeders of AKK will NOT use other breeds or mixed breeds in their breeding program! AKK are not a mix of a Shiba, Husky, Pomeranian or any other breed. Because of their attractive look and small size many backyard breeders and puppy mills are trying to acquire them. If they are not able to get an Alaskan Klee Kai they are attempting to create their own. You will find them listed as Klee Kai blends or Pomsky, Miniature Husky,etc… Some of these mixes are not even small in size, but are 30-40 pounds as adults, the size of a smaller Siberian Husky. Many do not look like an AKK when they are adults. As with most back year breeders or puppy mills they will not be doing any health testing on the parents. They are using photos of other breeds to promote their puppies and are charging twice what a purebred Alaskan Klee Kai would cost. Alaskan Klee Kai puppies typically cost $1800 to $3000. The price varies according to size, coat type and coat and eye color.
Always make sure the parents of your puppy are UKC registered. If possible go to the breeders and meet the breed. See how big the parents are and in what condition the dogs are kept. The breeder you buy from should have photos of themselves with the dogs. A breeder that shows will be your best option even if you are only looking for a pet as these breeders are dedicated to breeding purebred AKK.
We got our first Alaskan Klee Kai in 2008. Klee Kai have a personality that is quite different from the Shiba. They are very curious, playful and like a husky can be destructive. They can also be quite vocal. Unlike Siberian Huskies they are very cautious with strangers. They may come up to sniff you or touch their nose to your hand, but typically will not jump all over a new person wanting to be petted. In fact, most klee Kai prefer not to be touched by strangers at all. They are very loving with their family.
The Alaskan Klee Kai comes in 3 sizes:
Height: Standard 15 - 17.5 inches (38 - 42 cm)
Height: Miniature 13 - 15 inches (33 - 39 cm)
Height: Toy under 13 inches (33 cm)
Weight: Standard 23 pounds (10 kg)
Weight: Miniature 15 pounds (7 kg)
Weight: Toy under 10 pounds (4.3 kg)
All three sizes can be born in a single litter, but as you can see Klee Kai are Shiba size or smaller.
Klee Kai can also have two different coat types. The standard coat is shorter, while the full coat is very fluffy.
Below are a bunch of photos of our Klee Kai.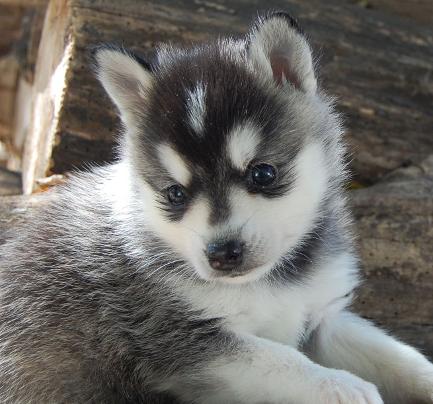 Baby - Artikkai's Lindy Lou 2014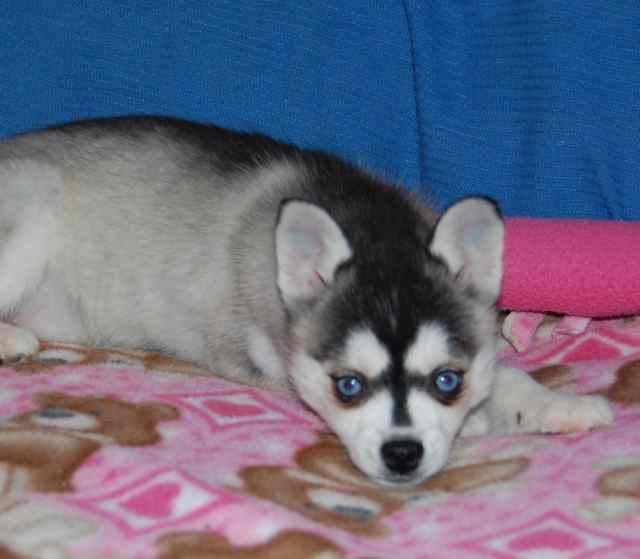 Baby- Arctikkai's Mikayla 2013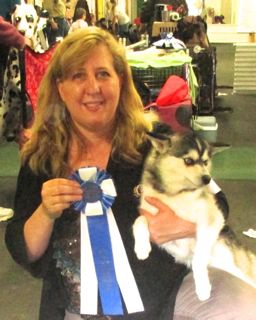 Above-Mikayla and Marilyn .at the show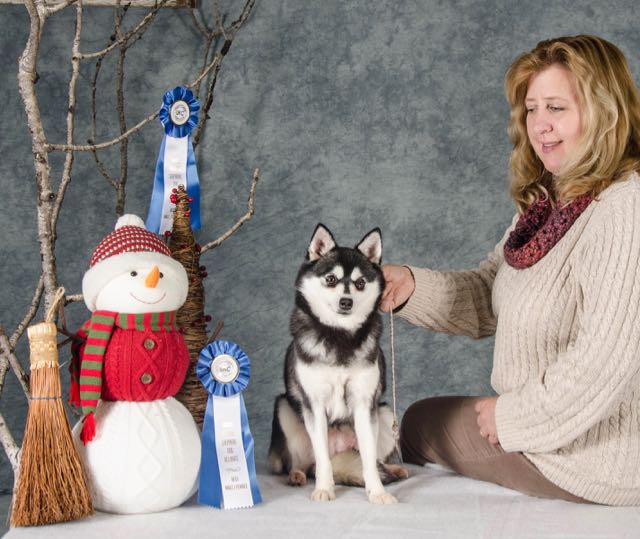 Above-New Champion Lindy Lou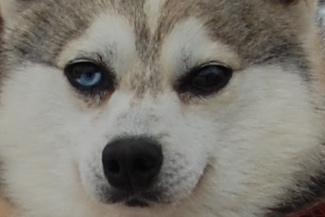 Kissy showing off her beautiful eyes.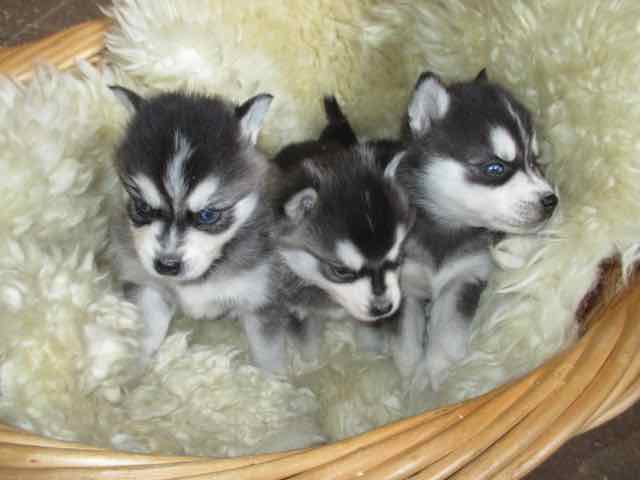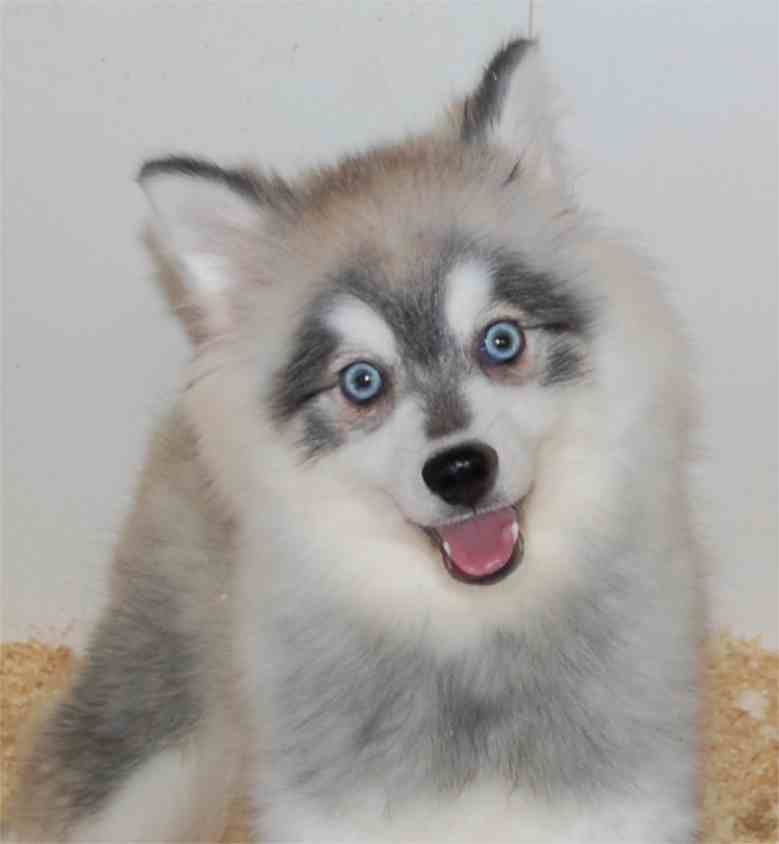 Arctikkai Kristara, a full coated puppy, and on the right as an adult.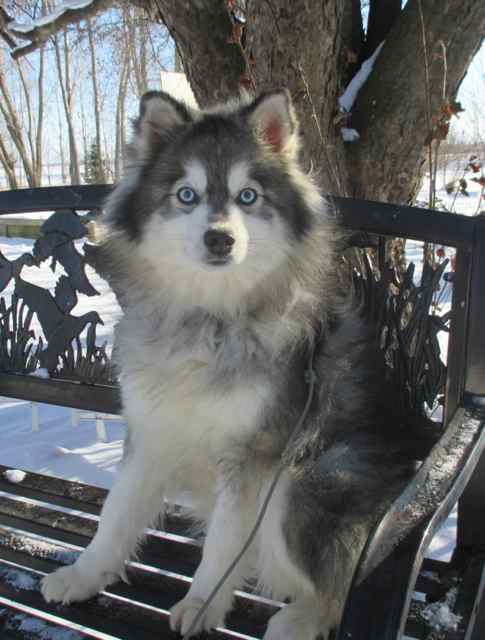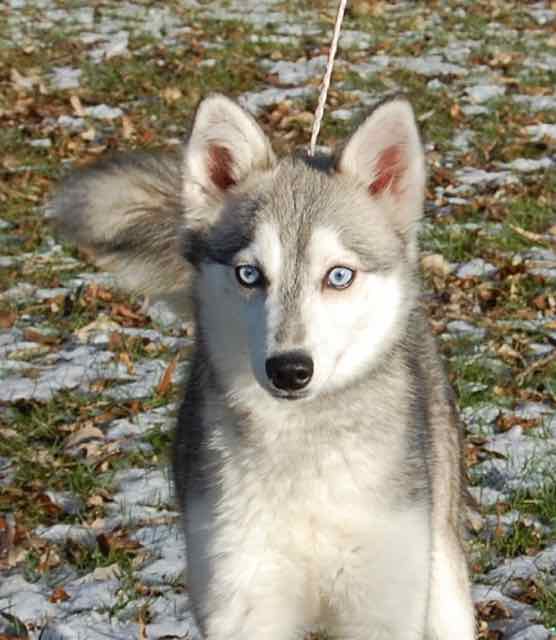 Dovie, out 1st Arnie baby at 7 months old.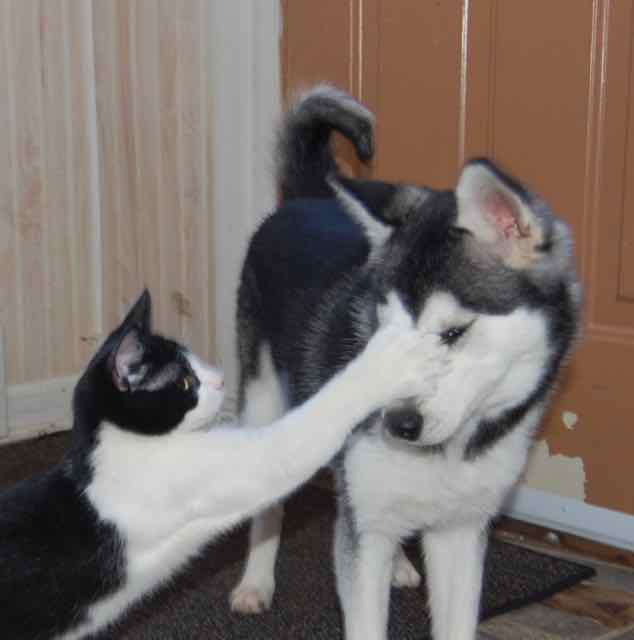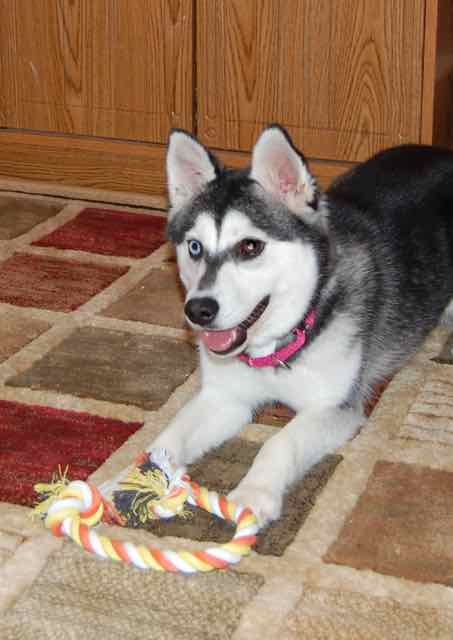 Handsome young Arnie now Champion Wiebelhusky's On Eagle's Wings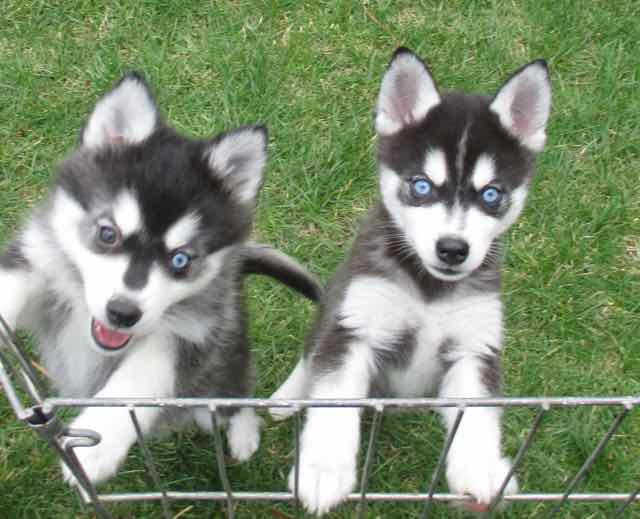 Sister and brother, Arctikkai Khimera and Arctikkai Khaliban.
Arnie "What was that for?" (above)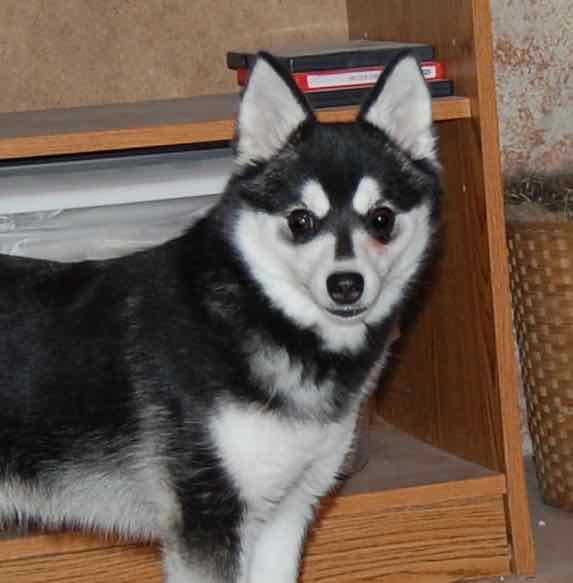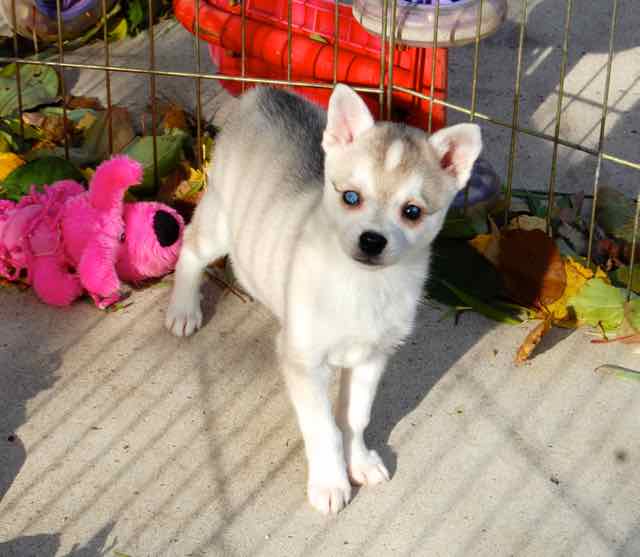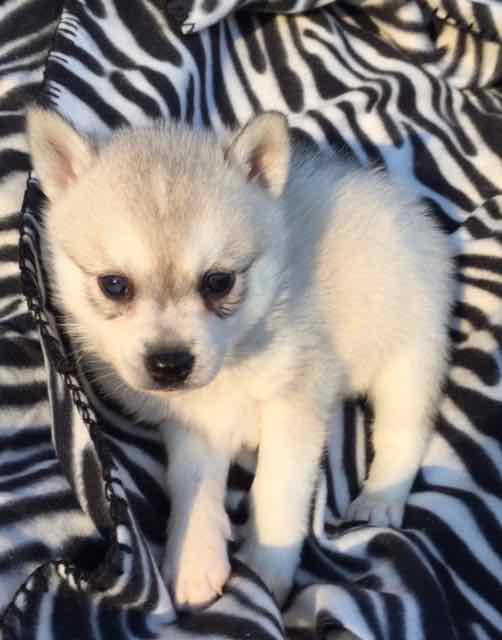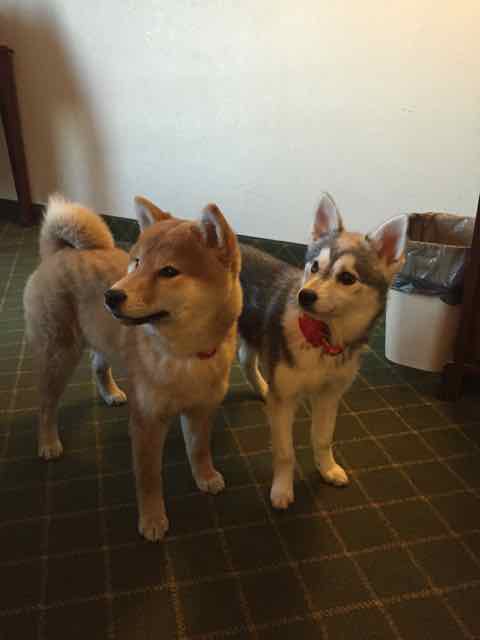 Mikomi (shiba) and Chickadee (AKK)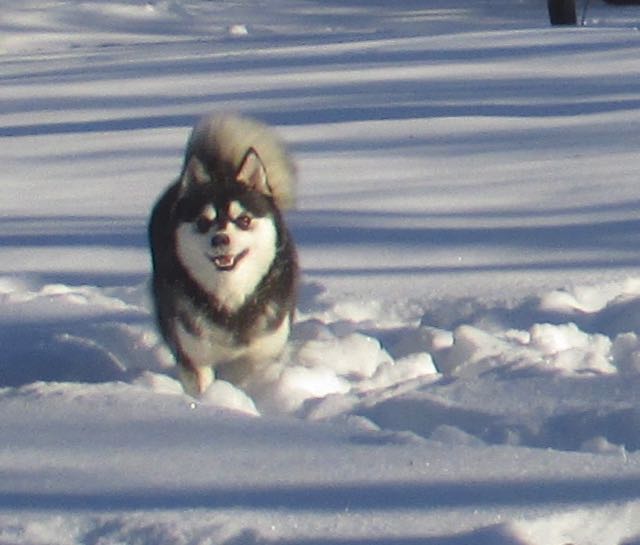 CH Artikkai Lindy Lou in the snow.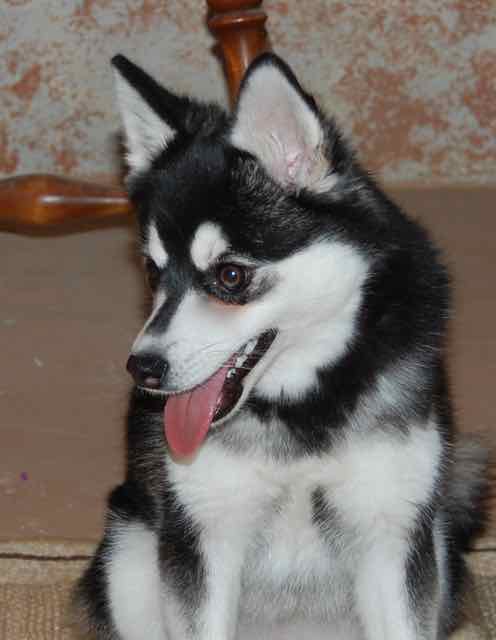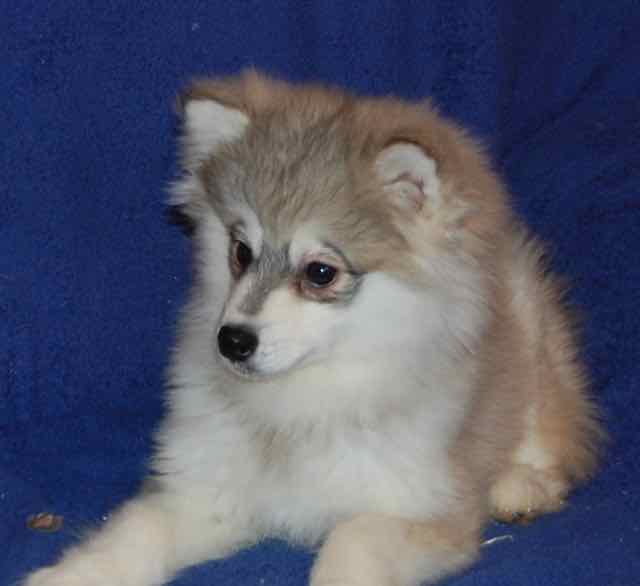 Sister to Kristara, now living in Oklahoma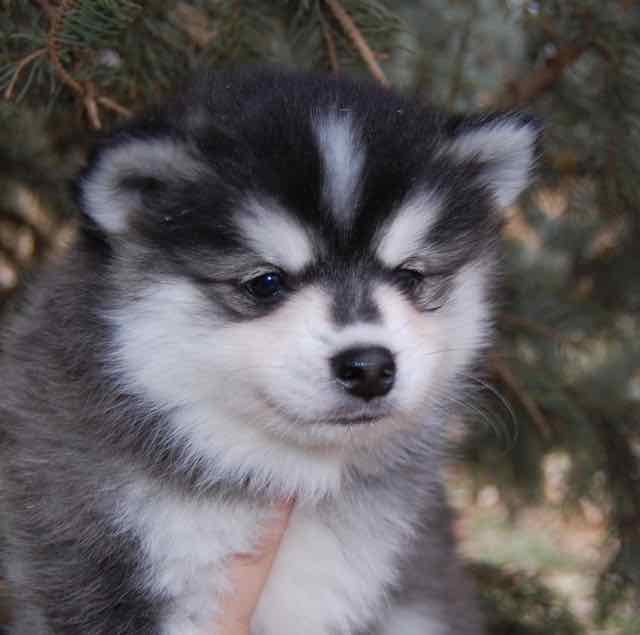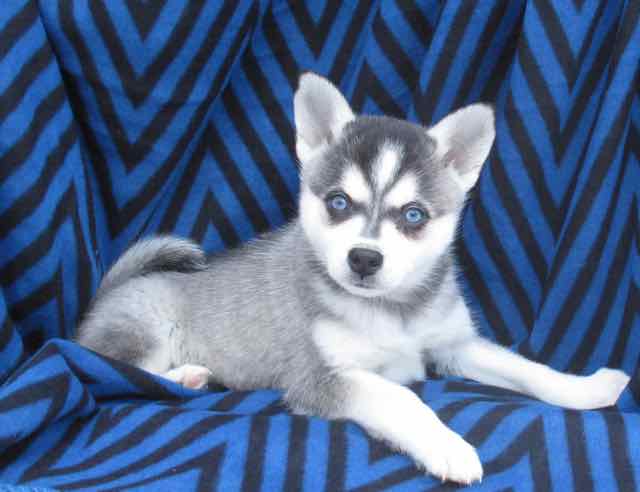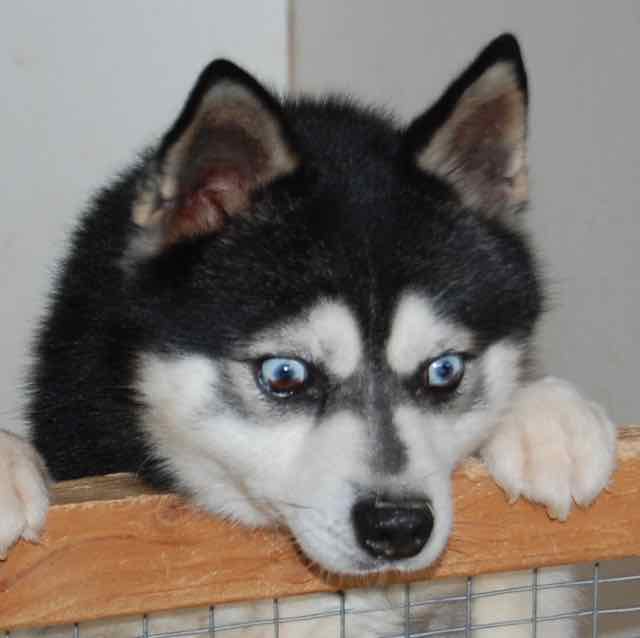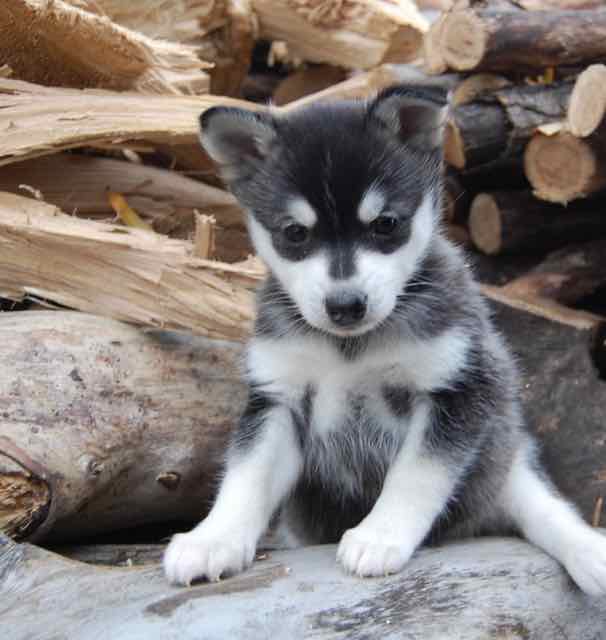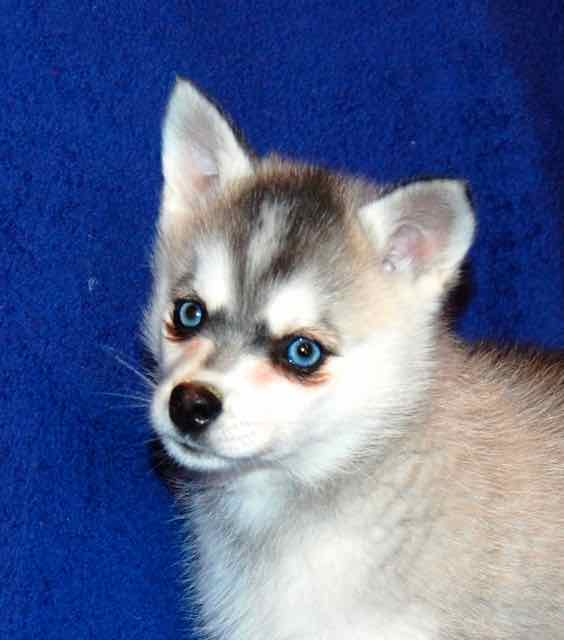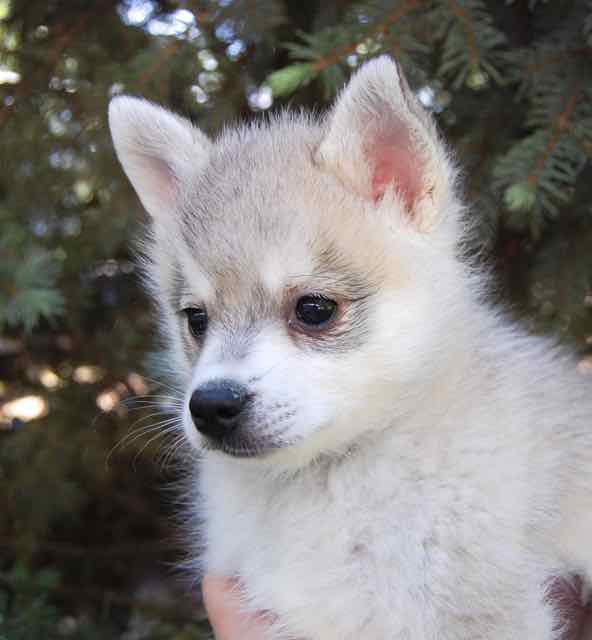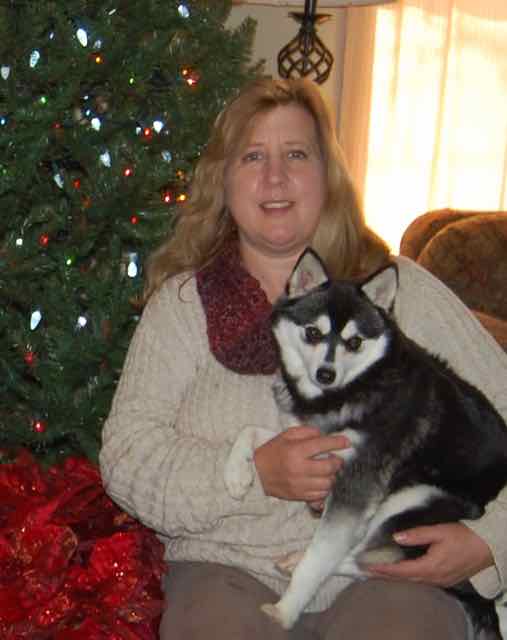 Lindy & Marilyn at Christmas 2015