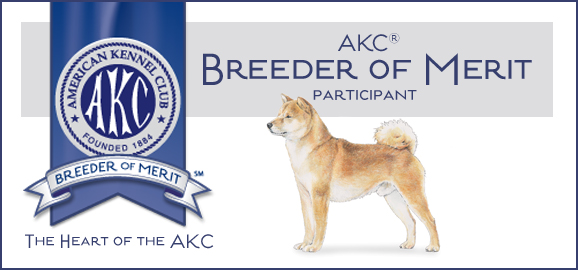 Last Updated: Oct. 9th, 2022
Welcome to Kayobi Shiba Inu! We are located in Winthrop Minnesota. We have been breeding and exhibiting Shibas since 1993 Our goal is to preserve the true Japanese Shiba Inu by producing quality healthy puppies that meet the breed standard,focusing on type, temperament, health and soundness. We are a member of the National Shiba Club of America.
The Shiba comes in three acceptable colors according to the Nippo Standard in Japan. These are red, sesame and black & tan. The standard calls for white markings called "urajiro" on the face, legs and chest. The Shiba should have a harsh coat, small triangular ears, full round cheeks and dark brown deep set triangular eyes. The character of the Shiba should be spirited, obedient and elegant. Because our goal is to produce dogs that follow the standard we do not breed creams, pintos, long coats, dogs with extremely shy or unmanageable temperaments or dogs that have known health problems. We do occasionally still have cream puppies in our litters as do many reputable breeders. As creams are otherwise healthy they make wonderful companions it makes more sense to focus on not using dogs with known health or temperament problems then trying to eliminate the cream color at this point in time.
AKC Champion Kayobi Takukat, son of Bokushi.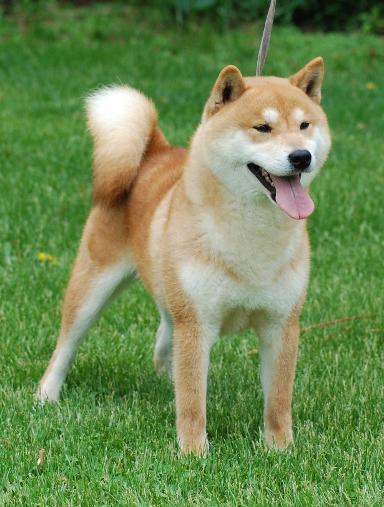 Our AKC UKC Champion Kayobi Bokushi!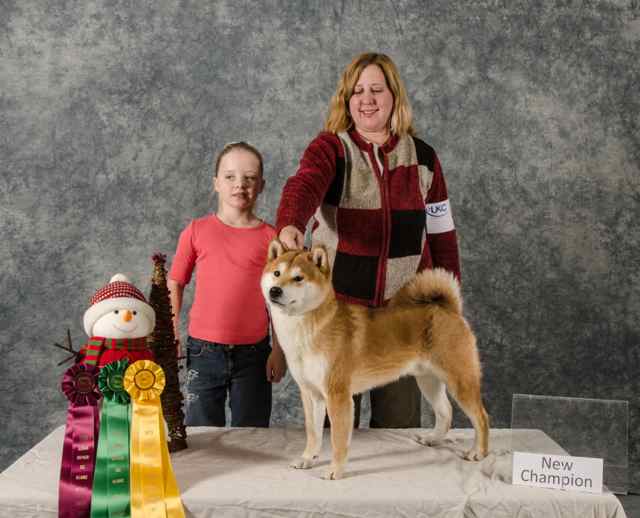 We are also showing our UKC Alaskan Klee Kai! Please contact me if you would like more information about this unique breed.
Emily is pictured here with Arni, a UKC Champion male and our two home bred girls, UKC CH Mikayla and UKC CH Lindy.
The Alaskan Klee Kai breed was developed by Linda Spurlin in Alaska as a miniature version of the Alaskan Husky. The breed is registered with the UKC. They are not a Pomsky which is a mixed breed. AKK have been bred selectively and health tested for generations so their size,look, temperament and health are much more predictable than in a mixed breed.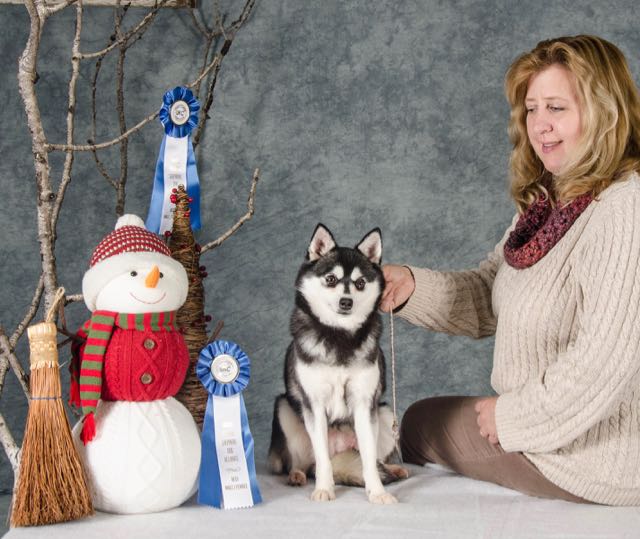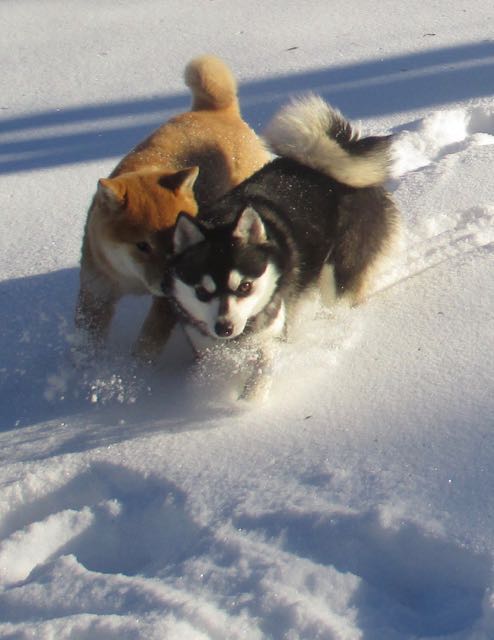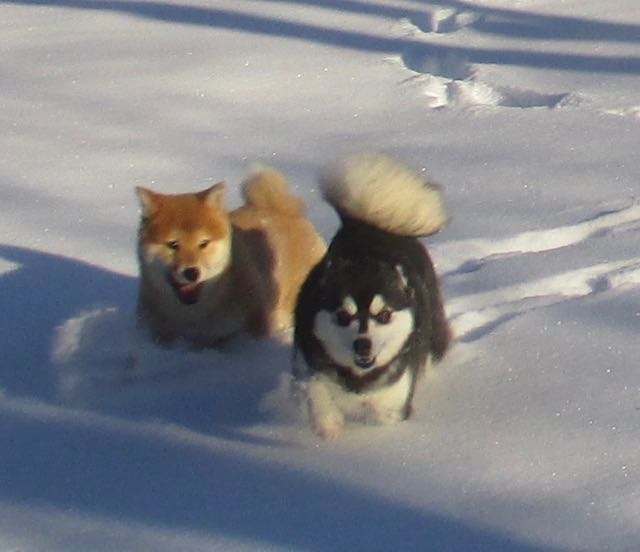 All of our Shibas are AKC registered. All of our Alaskan Klee Kai are UKC registered.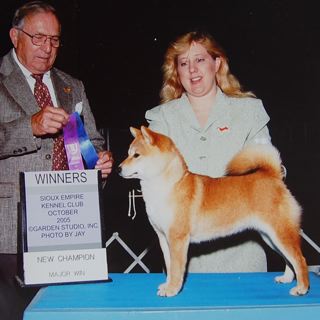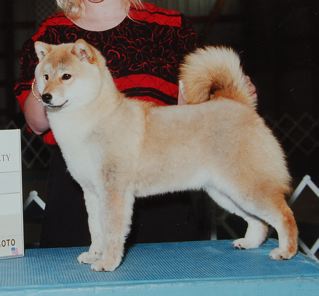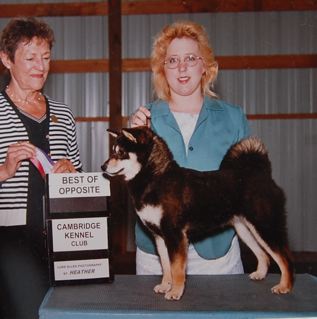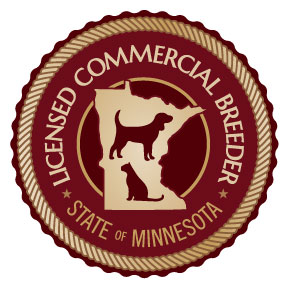 Licensed and inspected by the MN Board of Animal Health #MN105279