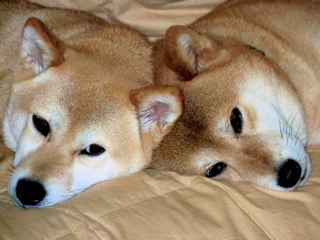 Mika is a Mick daughter and Freddy is CH San Jo REady Or Not in his retirement home with Cindy Pederson. You may contact her for a reference.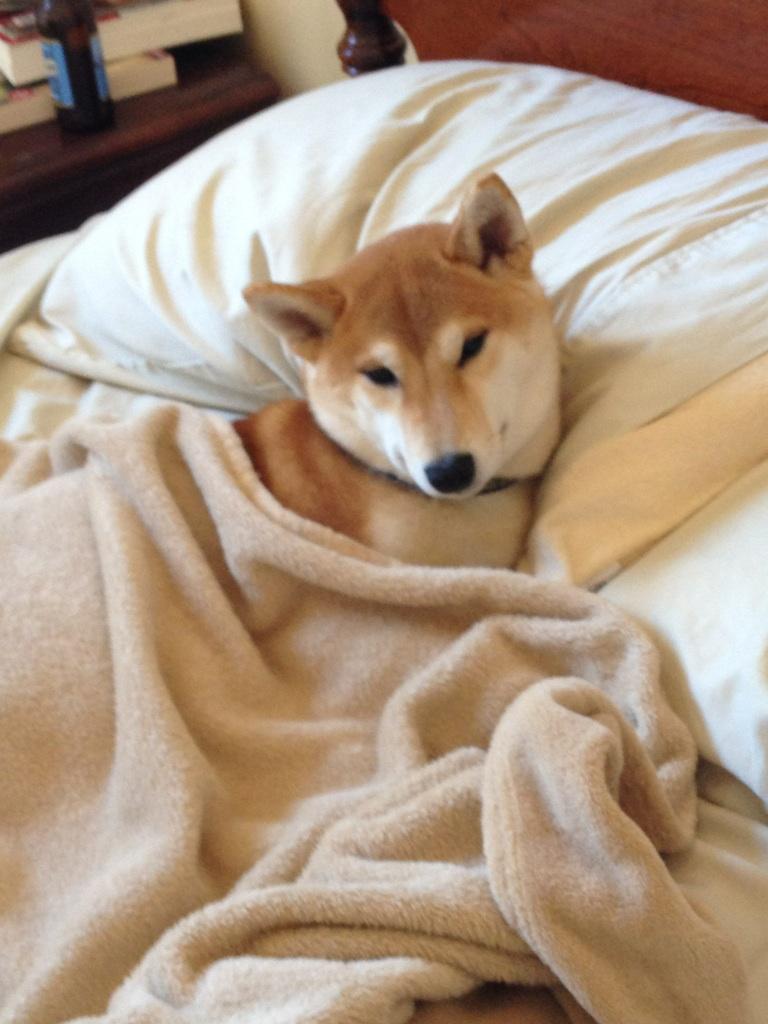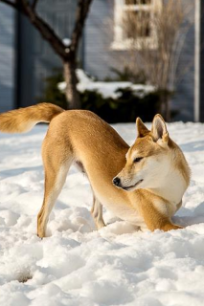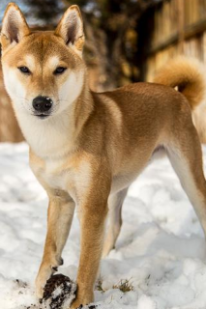 Toro is out of Champion Kayobi Monticore(Monti) and CH Kayobi Persephone (Cora)! He is loved by Andrea in WV and her family. He is a littermate of our black & tan boy Tetsu!
Hi Marilyn,
I bought a Shiba boy from you from a litter of yours last December (Monti & Cora were the parents). Here are some pics of him for your site if you ever need any for future references! :) He has brought us so much happiness and goes EVERYWHERE with us, but mostly enjoys cuddling and being lazy in bed.

Hi Marilyn,
Sending you some new photos of our beautiful Shiba Kiku! She is very smart and we absolutely love her! Will be coming back to you when we are ready to adopt a brother for her!
Amy
Marilyn, I hope you and your family are well and your dogs too. Our amazing Shiba, which you provided to us back in January of 2010, saved our lives last night by waking us up right as two individuals approached our house at 2am and tried to break in. She was barking loudly and woke us, at which time I rose to see people a dozen feet from the house. This dog is a blessing. Thank you so much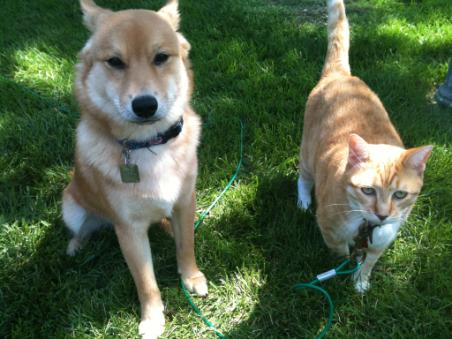 Hello Marilyn

I wanted to thank you for the wonderful puppy we adopted from you. We named him Fuji and he is perfect, the most lovable dog ever. He potty trained almost overnight and he gets along with every dog we run into and every person he meets. Hes just over 7 months old now we picked him up in March from you. This is a pic of him with Jack his best friend.

If you have purchased a Shiba from us and have some pix to share e-mail me and I can put them up!
Thanks!