Tenko is currently living with Tsukime Shibas in Quebec Canada.
AKC CH Kayobi Tenkou
G. Sire Kayobi Bushido
SIRE: AKC/UKC CH Kayobi Bokushi
G. Dam UKC CH Kayobi Shiro Ashiko
G. Sire Trinity Koda
DAM: Trinity Sesame Street
G. Dam Frerose Trinity Ivy League
Patellas: Normal
Eyes: Normal SHU-EYE934/14M-VPI
Hips: Prelim Good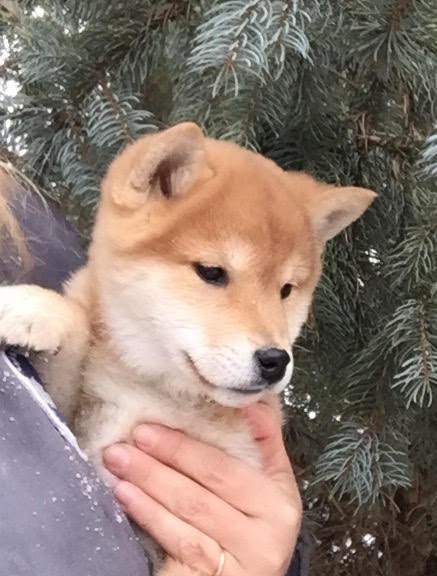 AKC CH KAYOBI TAIYO (RETIRED)
G. Sire Kayobi Bushido

SIRE: UKC CH KAYOBI SOJI OKITA
G. Dam Kayobi Rikokitsune
G. Sire CH San Jo Jumpin Jack Flash
DAM: KAYOBI TAKIBI
G. Dam CH Justa Little Wildfire
OFA Patellas: Normal SHU-PA1939/17M-VPI
Eyes: Normal 12-1-17
Hips: OFA Good
Taiyo started out his show career with a UKC BIS puppy! He is an AKC Champion with finishing with two 5 point majors!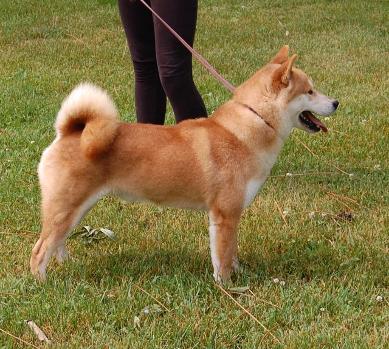 AKC CH Kobushi Fire Storm "Fuego"
Breeder Katrina Nielsen
D.O.B. May 5, 2020
Sire: GCH CH Kawamaisou's Storm Warning
Dam: GCH CH Kobushi Serendipity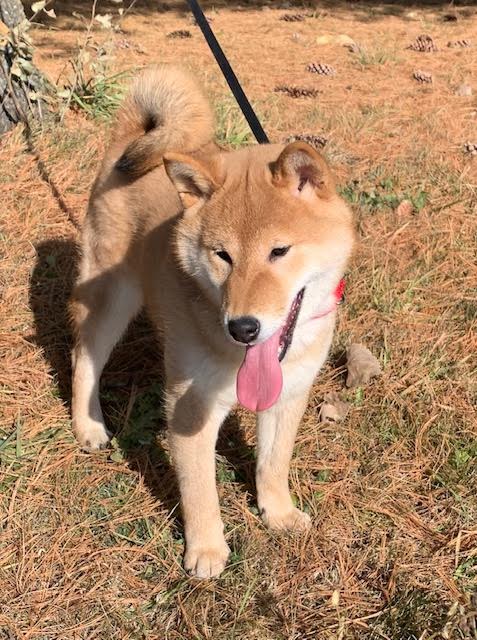 AKC CHKayobi Takukat
G. Sire Kayobi Bushido
SIRE: AKC/UKC CH Kayobi Bokushi
G. Dam UKC CH Kayobi Shiro Ashiko
G. Sire Trinity Koda
DAM: Trinity Sesame Street
G. Dam Frerose Trinity Ivy League
Patellas: Normal
Eyes: Normal SHU-EYE934/14M-VPI
Hips: Prelim Good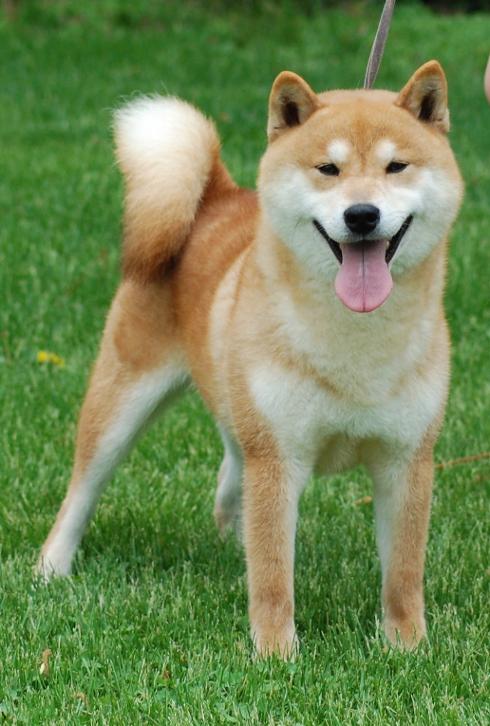 AKC CH KOHAKU GO AKAKIYOSOU
Breeder: Leslie Anderson
G. Sire Kari On's Mr Hank Kapelli
SIRE: Keishosou Kaiketsu Go Akakiyosou
G. Dam Megumi No Kurumi Go Fujiki No Michikarasou
G. Sire Kazakoshi No Sakuraou Go Yokohama Atsumi
DAM: CH Hi-Jinx Momosa
G. Dam CH Hi-Jinx Amulet
Patellas: Normal
Eyes: Normal
Hips: Pending-Good
Izzy Incipita Vita
Breeder: Sopha Pavlovska
G. Sire Taki No Fukuhomare Go Tsugaru Takiisou
SIRE: Koutoku No Suishou Go Okayama Koutokusou (Japan)
G. Dam Miho No Rion Go Miho Hatsushi Basou
G. Sire Aisty Ileal Katashi
DAM: Katana Incipita Vita (Czech)
G. Dam Vatasi Aisite Des
Patellas: Normal
Eyes: Normal SHU-EYE937/14M-VPI
Hips: Prelim Good
UKC CH Kayobi Joujiro
D.O.B. 10-23-2019
Sire: CH Kayobi Taiyo
Dam: Kayobi Kurojoshii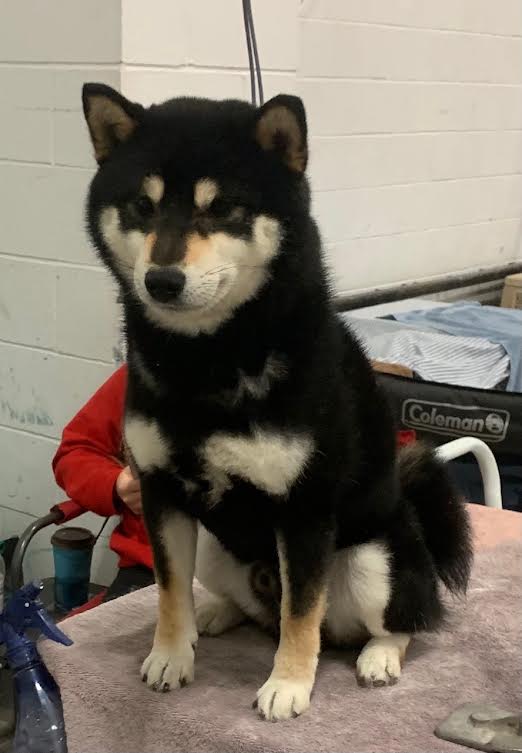 AK
C Int CH Kayobi Live At Budokan
D.O.B. Dec. 13th 2020

Sire CH Kohaku Go Akakiyousou
Dam Kayobi Zellda
Akai Hana Eri Hoshi
D.O.B. Sept. 21 2021

Sire: Haranashiki Go Nagomi No Izumisou
Dam: Akai Hana Riko Mizeki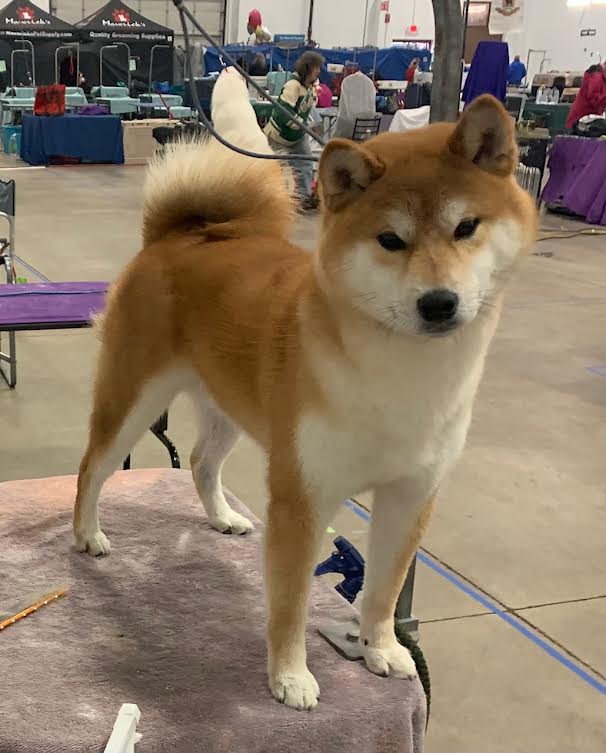 Kayobi Raiju The Black Kat
D.O.B. May 17th 2022

Sire: CH Morningstar Katsumi Chousei Sou
Dam: Kayobi Chiyo